Whole Wheat bread, made with this recipe on RecipeZaar....slightly modified to use honey rather than sugar.

Step 1: Make the sponge

Mix 4 tsp yeast
1 cup whole wheat (I use white whole wheat)
3/4 cup warm water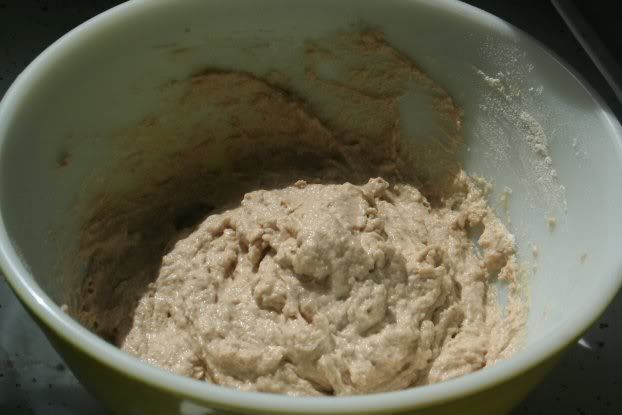 Let sit for 45 minutes until it gets all bubbly




In stand mixer (if using one) or bowl that sponge is in, add:

2 cups water
2 cups whole wheat flour
1/2 cup dry milk
1/2 cup vital wheat gluten (you can often find this in the bulk section)
1 Tablespoon salt
1/3 cup sugar (I substitute honey)
1/4 cup oil (I use olive oil)




Mix it up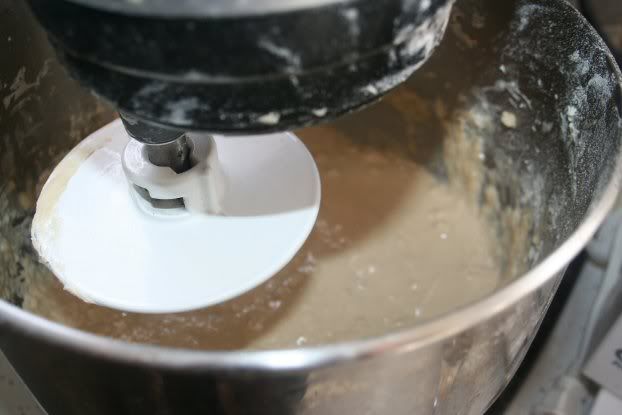 Now start adding flour, a 1/2 cup to a cup at a time. You're going to use anywhere from 2 to 4 additional cups of flour. I always use the full 4 cups, I'm guessing because I use a liquid sweetener (honey). You may use less. You want the dough to be slightly sticky but not runny. Too much flour and your dough will be too hard and dense. This will get easier the more bread you make!

Not ready yet...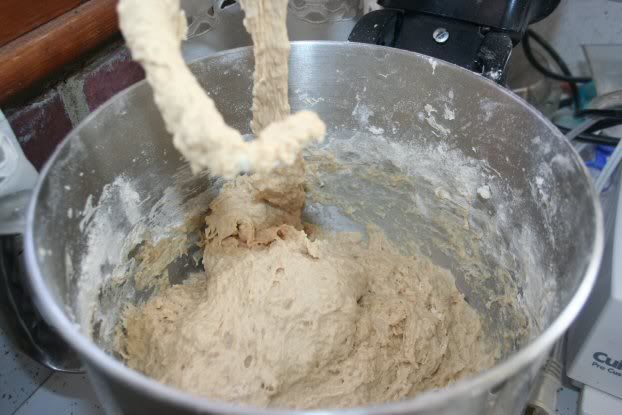 Getting there, but still not quite yet...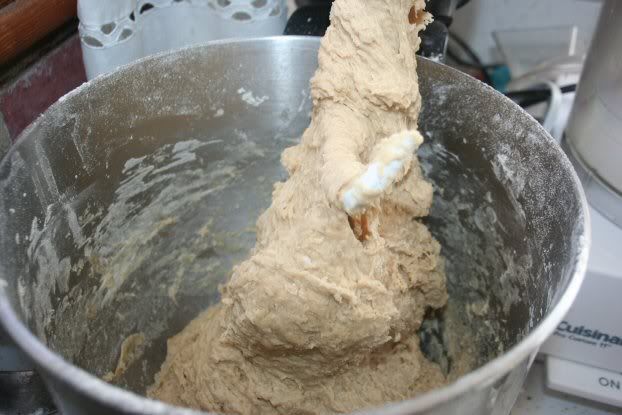 That's it!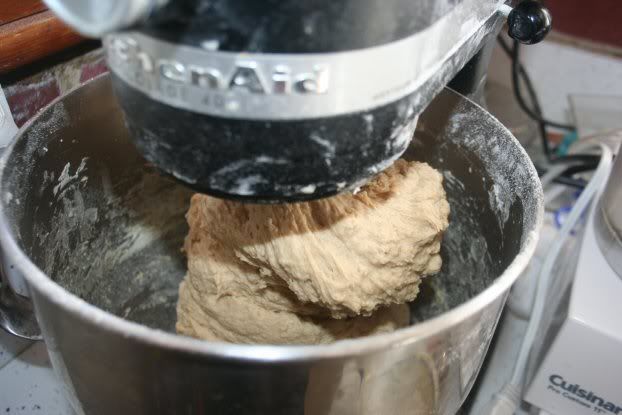 Now knead the dough for 10 minutes in the mixer or 20-30 minutes by hand. If kneading by hand, go ahead and call to book a massage for tomorrow afternoon- you're going to knead it (haha......knead it. Get it?)

After dough has been kneaded, stick it in an oiled bowl and roll it around a bit to coat it.




Then let it sit in a warm spot until doubled. I didn't get a picture of this, because by this time the baby was crying and I had spitup on my shoulder and was doing things one handed. Just pretend you see a picture of it doubled.

Then split the dough into two even loaves (if they're not perfectly even I won't tell anyone, but I am so anal that I usually whip out the scale a la Alton Brown to ensure evenness).

Form into loaves and place into greased loaf pans (I also preheat the oven at this time, to 375*F):




Let sit until the dough has risen about an inch above the pan. You want it to look like a loaf of bread at this point, as it won't rise any more in the oven.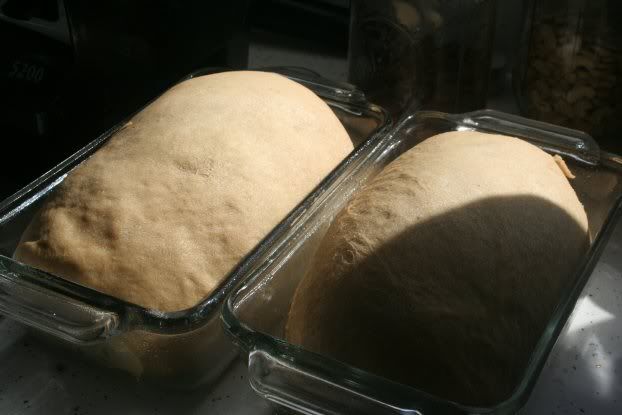 Now stick them in the oven for 15 minutes. When the timer goes off, lower your oven temperature to 350*F and cook for an additional 20 minutes until golden brown and beautiful: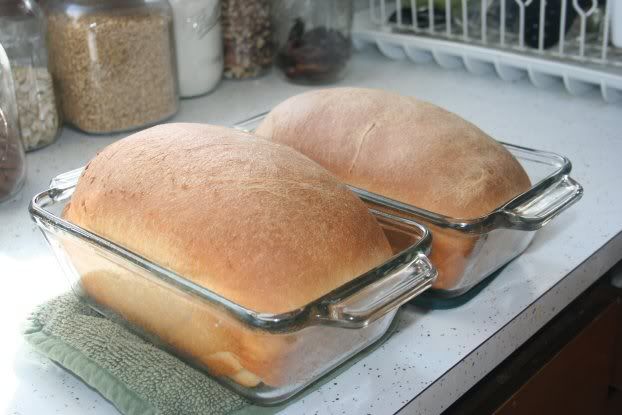 Take them out of their pans and allow to cool a bit before slicing and enjoying a piece of your delicious homemade bread!