Lettuce from the garden. Cute story- C and I are sharing the salad, him picking off the blueberries and grapes. I fed him a piece of salad along with a blueberry off of my fork and said "This came out of the garden, isn't that cool?" He gave me that puzzled look he likes to get, and signed "grass". LOL good time for an explanation that lettuce and grass are not the same, though I'm sure to a two year old they taste it.

Fresh from the garden: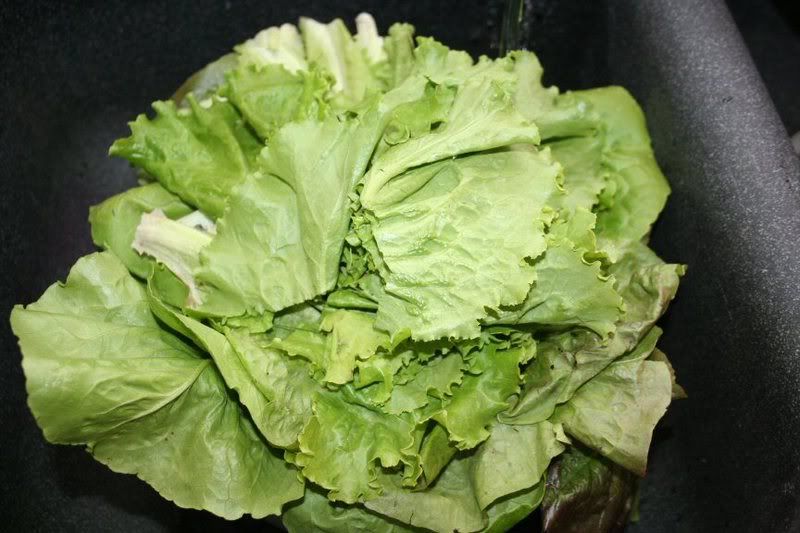 Fill the sink with cold water and put lettuce in. Let it soak, agitate it a little. Dirt falls to the bottom of the sink. Pick leaves out and spin or let air dry.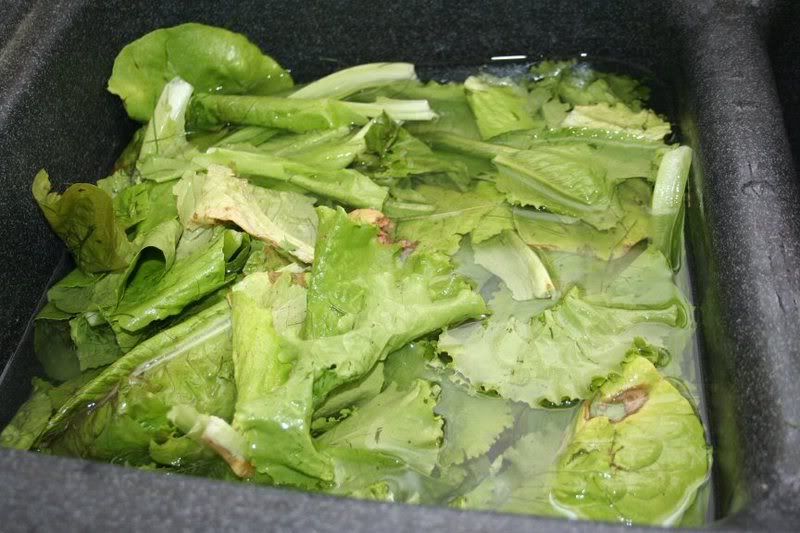 Enjoy your salad (mine with blueberries, grapes and sunflower seeds topped with a little balsamic vinegar).