Ok, so not exactly pornographic. But- C was reading this book this morning and all the sudden says "ooh ooh ooh" while doing the monkey sign and then says "peepee" (penis).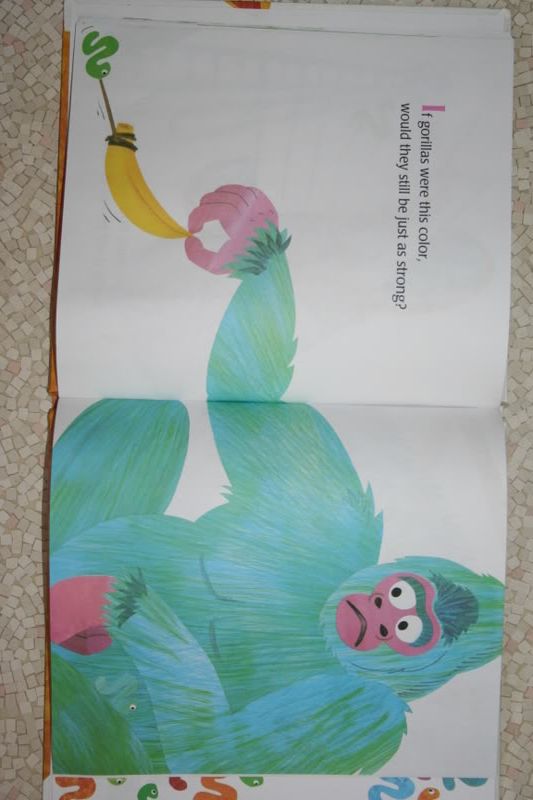 I was wondering what he was talking about, and then upon closer inspection discovered this:




I can totally see why he thought it was the monkey's penis, especially considering it's in his crotchal region LoL.